DripLit-Multicolored Shower Head
DripLit-Multicolored Shower Head
$119.00
$119.00
---
Description

Take A Shower Under The Rainbow
Showering can feel like a chore sometimes but not when doing it under a light show! Replace your old showerhead with DripLit and make every minute under the shower an enjoyable one!
As the water changes temperature you'll be treated to a disco-like setting. Showering under the wide head you'll be fully covered by the high-pressure stream for maximum enjoyment!
DripLit installs without any hassle so you can easily create a new mood in your old bathroom. Experience the fun of bathing under the colorful waterfall.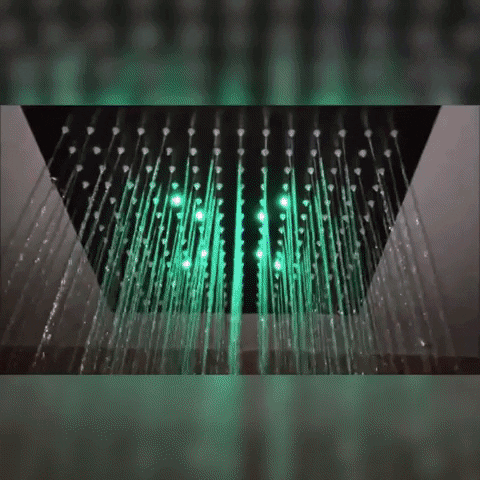 Bathe in the disco – Turn the monotonous chore of showering into a colorful disco to enjoy yourself every time you take a shower!
Like under a waterfall – Find relaxation under a wide massaging stream to fully immerse yourself in the shooting experience!
Seamless installation – Easily replace your old showerhead with DripLit in just a few minutes without a tool needed!
DripLit is the ultimate choice – Enjoy each moment of your show experience to leave the bathroom refreshed and ready for the day ahead!
---
Specifications:
LED luminous color: Temperature-sensing color change/temperature control three colors (usually blue-pink or blue-purple red), colorful self-change color, single color.
Interface size: internal thread 20mm (universal interface)
Product size: Length 200mm
Width: 200mm
Thickness: 23mm
Material: ABS engineering plastic
Surface treatment: Electroplating
---
Only logged in customers who have purchased this product may leave a review.